Picture this: You've just received your first paycheck via PayPal. You are so ecstatic to see the dollars on your screen. And you can't wait to spend your money. But there's one thing you may be forgetting: do you know how to withdraw money from PayPal to Equity Bank account?
Though PayPal offers a seamless experience of withdrawing funds in Kenya, few have a firm grasp of the process.
Lucky for you, this post provides the needful steps to make withdrawing your money from PayPal to Equity a cakewalk.
Before we proceed, here are a few reminders:
To receive payments online, it's of paramount importance to verify your PayPal account.
You can withdraw funds as little as 1% from your PayPal.
You can withdraw funds from PayPal to Equity in Euros, Great Britain Pounds, U.S. Dollars, or Kenyan Shillings – in just 3 business days.
That said, let's get started.
Ready? Great!
#Visit the Equity Bank Self-Service Portal to Register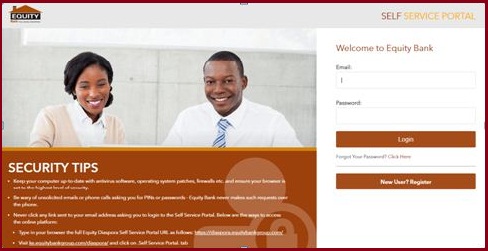 Now, to get started on the withdrawal process, visit the Equity Bank Self-Service portal. This is the first step you'll need to undertake to withdraw funds directly into your Equity Bank account.
#Verify Your Private Details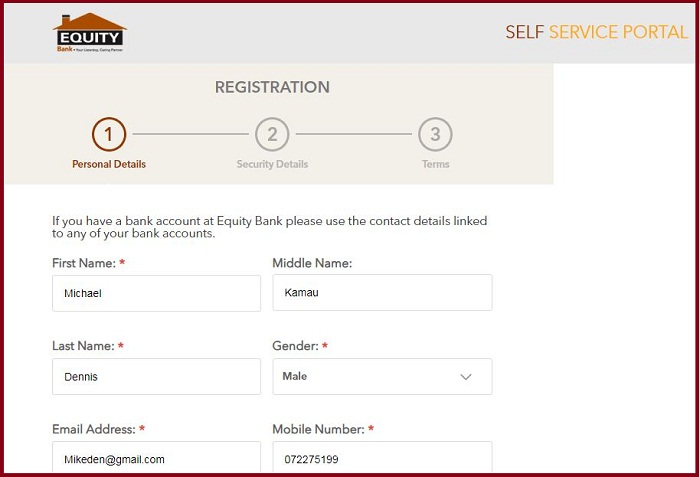 Next, input your relevant and correct details in the fields marked with a red asterisk (*). Areas not marked are optional and not necessary to fill in the required details.
However, you MUST make sure your PayPal email matches your Equity Bank account email address.
#Create a Solid Password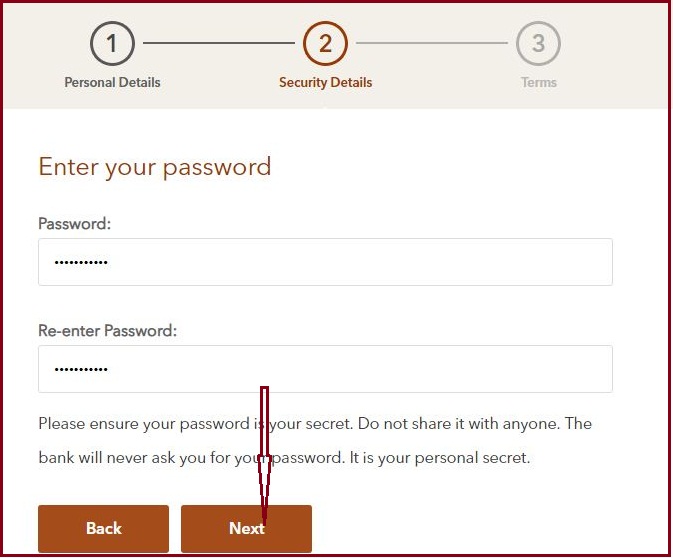 To secure both your bank account and PayPal account transactions, it is needful to create a strong password. How to do this? If you are on Chrome browser, you'll notice Google automatically creates a strong password for its users.
Nevertheless, you may opt-in on this option or create your own password with the usual 8 characters or more inclusive of special characters, numbers, and capital letters. It's your choice.
Then click "Next".
#Terms And Conditions – Read And Accept!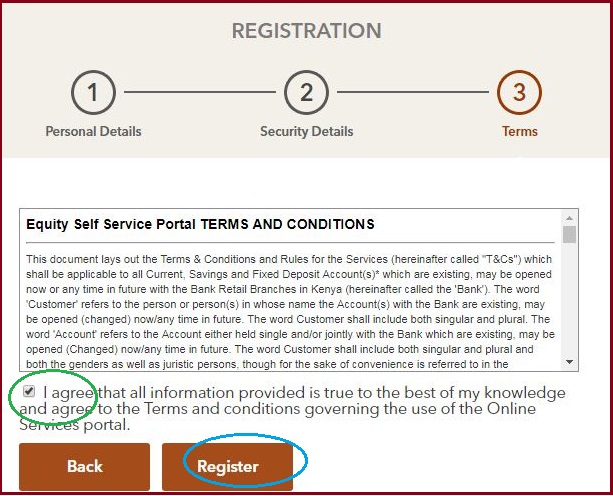 Let's be honest! This step is a no-brainer. You see, people hardly read the terms and conditions anyway. But you're at liberty to read the information provided before you agree to the terms.
#Enter the OTP (One-Time Password)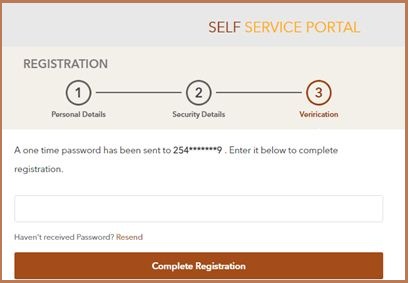 For Equity Bank to deem your registration complete, you'll have to enter your one-time password. The OTP comes in the form of a text message on the number you provided when registering for the service.
#Registration Successful. Please Login!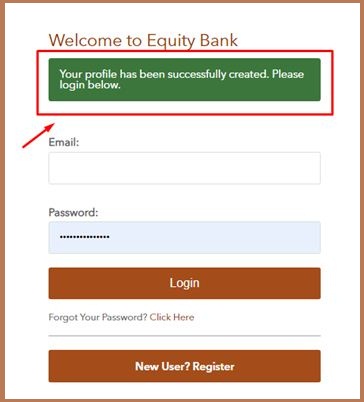 Your registration is successful, and your profile has been created. This is just a prelude to the good part, which involves linking your Equity Bank account to your PayPal account. So, log in to proceed.
#Link Your Equity Bank and PayPal Account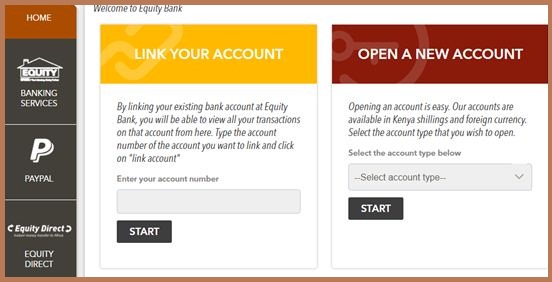 Once successfully logged in, the next step involves linking your existing account – or a new account –to your PayPal account.
Do you have an existing account? Then, enter your [current] account number and click "START." If not, dial *247# from your phone to open an account instantly within Kenya.
On the other hand, click here to open your account if you're outside Kenya
#Once Again, Enter OTP and Verify Account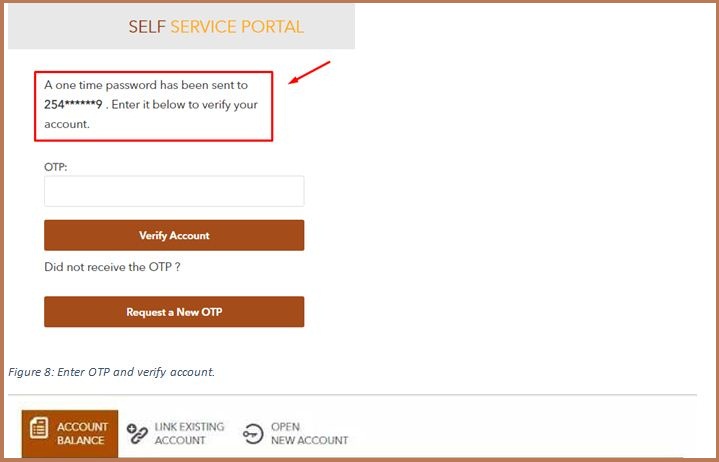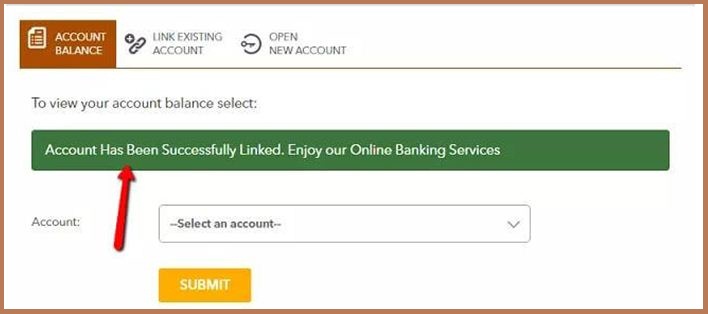 And voila! Your PayPal account is now linked to Equity's bank account. You can proceed to use Equity Bank services.
#Link Existing Account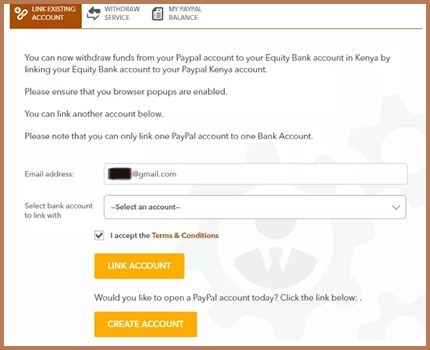 For this step, you need to enter relevant PayPal verification details and select the bank account you want to link to. This process is simple if you follow the details correctly.
Enter your email address, select the bank account to link to, accept T&Cs, and then link your PayPal account.
#Grant PayPal Full Authorization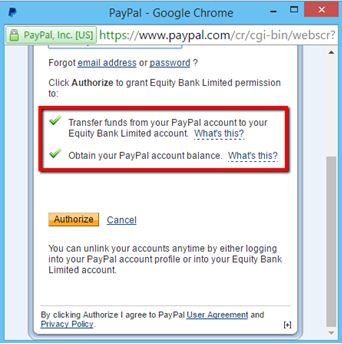 By clicking the "Authorize" button, you are granting Equity Bank permission to carry out the permissions highlighted in the [red] box.
Please note: These permissions allow you to check your PayPal balance via Equity's Banking system. They also allow the withdrawal of funds from the same banking system, too.
To put it in another way, they eliminate the need to log into your PayPal account.
#Congratulations! Withdrawing Your Money Is Now Easier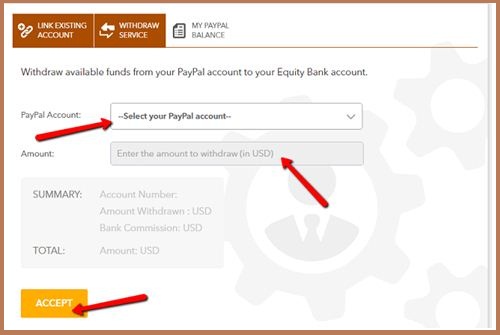 Once your PayPal account has been successfully linked to your bank account, withdrawing funds from PayPal to Equity couldn't be easier. You just need to follow the steps provided in the screenshot.
On the top menu bar, click "Withdraw Service."
Fill in the details
Click "Accept"
And that's it!
Nonetheless, you'll get a confirmation message of your funds' withdrawal both in your email and the banking systems dialogue box. After 3 business days, your bank account will then be credited.
You can as well read: 9 Simple and Proven Ways To Earn Online
Conclusion
There you have it! A step-by-step process on how to withdraw your PayPal funds to an Equity Bank account in Kenya.
This is the official withdrawal process the bank provides on its self-service portal. Is the withdrawal process secure enough? I'm glad you asked.
Equity Bank has harnessed its security in the process by employing the use of high-tech defense technology. It further heightens its security through the use of multiple OTPs.
However, if you encounter problems while withdrawing your money, call Equity Bank or PayPal customer support for assistance.